Community of Practice Portal
Elevate the State of Your Profession, Your Skills, Your Impact.
Countable tools are ideal for enabling like minds to share best practices, groundbreaking research and manifest change across industries.

A platform to turn your audience into a Community
Diverse Engagement
Customizable modules allow members to share articles, whitepapers, resources in real-time or asynchronously. Easy integration with conferencing and streaming tools.
Easily Collect Member-Generated Content
Beyond written comments and replies, Countable's built-in video capture gives you a new approach to acquiring member-generated content. With a click of a button, users can submit their voices
Aggregate Efforts on a Single Platform
A customizable landing page gives your brand the flexibility to display content the way it's meant to be seen, so your most important news always stays at the forefront, and most importantly, drives critical action.
Detailed Analytics
Real-time analytics keep you up to date with every aspect of your community, from site engagement, to content reports, to platform performance.
How we've helped leading brands engage their communities
Fast, efficient, and led by experts in the content building phase, we couldn't be happier with our partnership.
Christy Duncan Anderson
Executive Director and President, Albertson's Companies Foundation
Christy Duncan Anderson
Collecting Stories from Stakeholders
Brand Advocacy
Collecting Stories from Stakeholders
How Uber collected personal stories from drivers to support its community's needs and perspectives
Brand Affinity
Increase in Brand Favorability
When PG&E needed a place customers could access emergency preparedness resources Countable delivered.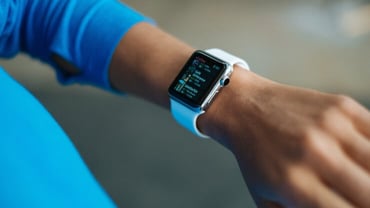 Brand Value
A Coalition of Over 2000 Companies
Levis, Patagonia, and PayPal wanted to ensure their employees had time to vote. An impact site let other CEOs join the pledge.
Types of Communities We Support
Leverage the same tools that have powered hundreds of communities and millions of actions, in your own environment.
Tools for effective community building
Content Syndication
Content is the fuel of community. Pull in relevant content from our sister company and top destination Causes, or develop custom content with their Studio team.
Member Hubs
Add structure to your community by segmenting by geography, affinity, or level. Customize levels of access to enable more targeted, relevant experiences.
Payments | Member Dues | Subscription Fees
Stripe integration make donation, subscription, and fee-based systems possible within the platform.