Community Portal
An all-in-one platform to educate, inspire, & drive action.
Countable's core capabilities provide a turn-key solution for community engagement, activation, & Impact.
A platform to turn your audience into a Community
Fully Customizable
As a white-labeled solution, Countable's platform is designed to fit seamlessly into your current digital presence.
Diverse Engagement
Customizable modules allow members to share sentiments, contact key stakeholders, & submit their voices in polls, surveys, and more.
Action-Oriented Feeds
A customizable landing page gives your brand the flexibility to display content the way it's meant to be seen, so your most important news always stays at the forefront, and most importantly, drives critical action.
Gamify Action-taking
Reward member actions with built-in points, badges, and a leaderboard system. Members can show off their commitment to their community and redeem points for visual or physical items.
Easily Collect User Generated Content
Beyond written comments and replies, Countable's built-in video capture gives you a new approach to acquiring user-generated content. With a click of a button, users can submit their voices.
Detailed Analytics
Real-time analytics keep you up to date with every aspect of your community, from site engagement, to content reports, to platform performance.
How we've helped leading brands engage their communities
Fast, efficient, and led by experts in the content building phase, we couldn't be happier with our partnership.
Christy Duncan Anderson
Executive Director and President, Albertson's Companies Foundation
Christy Duncan Anderson
Collecting Stories from Stakeholders
Brand Advocacy
Collecting Stories from Stakeholders
How Uber collected personal stories from drivers to support its community's needs and perspectives
Brand Affinity
Increase in Brand Favorability
When PG&E needed a place customers could access emergency preparedness resources Countable delivered.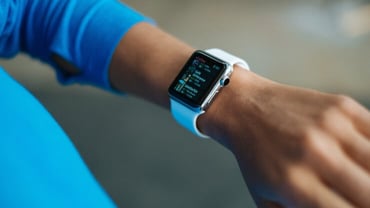 Brand Value
A Coalition of Over 2000 Companies
Levis, Patagonia, and PayPal wanted to ensure their employees had time to vote. An impact site let other CEOs join the pledge.
Build trust and loyalty. Turn customers into brand advocates.
Customizable modules allow members to share preferences, safely contact key stakeholders, and submit their voices in the form of posts, polls, comments, or video clips. Easily ties into loyalty programs, resources, and social impact or programs
Keep audiences engaging
Keep audiences engaging with your brand well after they've read an article, streamed a video, registered for a Webinar, or attended a live event. And glean deeper insights for your sponsors.
Connect Creators
You connect buyers and sellers seamlessly, but how about sellers with other sellers, creators with other creators, supply-side with supply-side, who can share best practices, connect constructively and help advocate for your brand?
Build your Community
Find your early adopter tribe, beta testers, and developer community. The Countable platform specializes in keeping your influencers informed and active, before, during and after you go to market.
Keep Travelers Connected
Keep experiences–and brand affinity–going by keeping your customers connected to each other, to your brand, and to inspirational resources in-between adventures.
Tools for effective community building
Content Syndication
Content is the fuel of community. If you need more of it, pull in relevant content from our sister company and top destination Causes, or develop custom content with their Studio team.
Impact Amplification
Expand your community reach to millions of civically-minded individuals by opting to promote your public-facing impact initiatives on our sister platform, Causes.
Data Privacy | Security
Countable's end-to-end encrypted platform meets industry security, and data privacy standards, including HIPAA and CCPA. We only gather and use First-Party Data.
Integrations
Plug-in services including Stripe, Zapier, CRM and SSO tools.