"Democracy really only works if people go out and vote. So how do we make sure that every eligible voter is registered and gets out?"

— Chip Bergh, CEO of Levi Strauss
Make Employee Voices Count
With Countable, you can easily create a voter center that will make your U.S. employees feel empowered
to participate in our democracy. Our data-driven Get out the Vote (GOTV) solution has mobilized millions of employees.
The Countable Voter Center Drives:
Voter Education
Use Countable's content library powered by Causes.com to quickly deploy award-winning education resources on topics from federal elections to local ballot measures.

Impactful Actions
Marry the right information with the right action to maximize impact. After years of powering civic engagement campaigns, Countable knows how to move audiences from observers to action-takers.
Brand Affinity
Now more than ever, employees want employers to align with their values. Provide a fully branded and safe space to build trust and loyalty.
Powering Winning GOTV Campaigns
A Coalition of Over 2000 Companies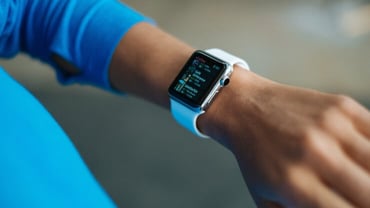 Brand Value
A Coalition of Over 2000 Companies
Levis, Patagonia, and PayPal wanted to ensure their employees had time to vote. An impact site let other CEOs join the pledge.
Fast, efficient, and led by experts in the content building phase, we couldn't be happier with our partnership.
Christy Duncan Anderson
Executive Director and President, Albertson's Companies Foundation
Christy Duncan Anderson
A Platform to Inform, Engage, & Activate
Fully Branded
Countable's white-label platform is designed to fit seamlessly into your current digital presence.
Action-Oriented Feeds
A customizable hub allows you to display content how it's meant to be seen, so your most important news always stays at the forefront and drives critical action.
Gamify Action-taking
Reward member actions with built-in points, badges, and a leaderboard system. Members can show off their commitment to their community.
Detailed Analytics
Real-time analytics keep you up to date with every aspect of your community, from site engagement, to content reports, to platform performance.
Launch your Voter Center today.